Clean Energy
Swagelok engineers performance, safety, and reliability for clean energy technologies and infrastructure including proven solutions for production, distribution, compression, refuelling, and mobility.
Performance and Reliability for the Next Frontier in Fuel Technology
The need for sustainability is driving innovation across the clean energy market. Alternative fuel technologies are helping buses, trucks, and other vehicles operate more cleanly and efficiently than ever before. Building fluid systems for applications involving the storage, transfer, and use of pressurized, potentially volatile, small-molecule fluids requires the use of components with advanced performance capabilities. It also requires a strong understanding of materials science, fluid system design best practices, and global alternative fuel industry certifications, standards, and approval processes
If you are working toward building a cleaner environment through cleaner mobility solutions, work with the company that transportation companies worldwide trust when their fluid systems must not fail—Swagelok Malaysia.
Our Services for the Clean Energy Industry
Engineering Expertise
We offer a wide range of fluid system products designed for strong performance in various segments in the clean energy industry. We also provide custom solutions for unique fluid system challenges. Our engineers can deliver fully assembled and tested fluid systems configured to suit your requirements or customize existing Swagelok products to align with your specifications.
Read more...
VIEW
Standardized, Practical Training
Our Swagelok-certified trainers can teach valuable skills and offer practical tools for meeting day-to-day fluid system-related challenges. Sessions are designed to help new and experienced team members and contractors improve their fluid system design, installation, inspection, operation, and maintenance capabilities.
Read more...
VIEW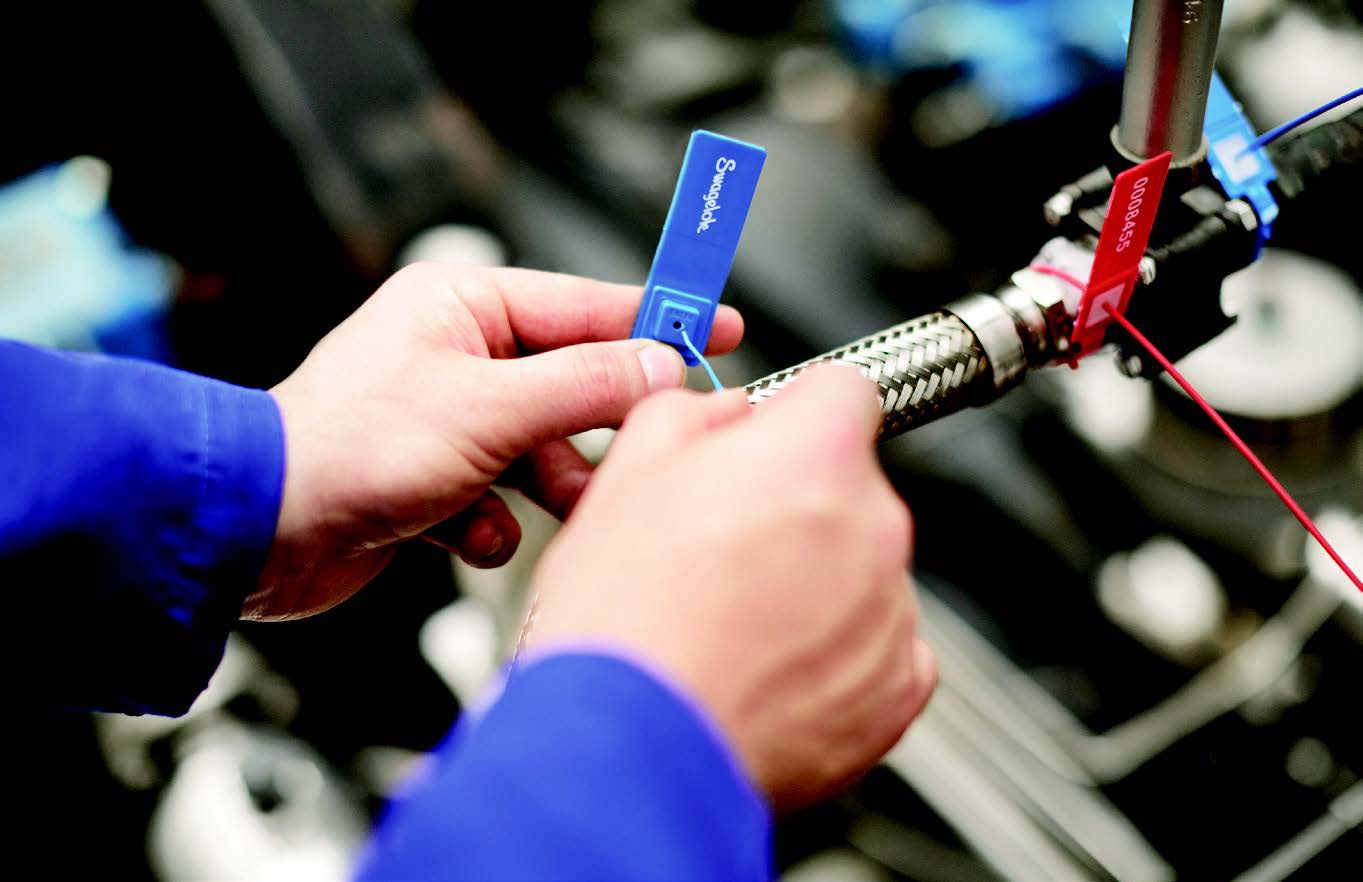 Fluid System Evaluation and Troubleshooting
Through Swagelok® onsite services, our field services team can help you feel confident in the performance of your fluid systems throughout their full life cycle. Our team will help you attain the performance you need from your fluid system throughout the clean energy value chain (production, storage, distribution, refueling, and on-vehicle).
Read more...
VIEW
Our Products for the Clean Energy Industry
How We Can Help the Clean Energy Industry
Improving Safety
Safety is a high priority in any application involving the handling and transportation of potentially hazardous fluids. It is especially important when the future of alternative-fuel vehicle adoption depends on widespread perceptions that the technology is safe to use. Swagelok Malaysia can help you make sure your your fluid system-related practices are safe, from component installation through routine maintenance.
Enabling Performance
Designing hydrogen and CNG/LNG mobility solutions is uniquely challenging. Hydrogen embrittles and degrades many metals, and its small molecule size can lead to leaks if seals are not tight enough. High pressures, rapidly changing temperatures, and persistent vibration all pose challenges to alternative fuel vehicle fuel systems and supporting infrastructure. Our engineers can help you find the advanced fluid system performance you need by recommending or constructing fluid system components and assemblies configured to suit your requirements.
Minimizing Downtime, Maximizing Reliability
Whether you are building on-vehicle, fueling, refueling station, or in-facility fluid systems, you need access to readily available, reliable fluid system components to keep your assembly lines and critical processes moving. Our Swagelok-trained and certified associates can provide you with conveniently accessible, globally consistent fluid system products suited for transportation industry applications. Not only that, we can also provide onsite assistance to help you troubleshoot and avoid fluid system leaks, inefficiency, or downtime.
Safe, Reliable Hydrogen Handling: Find Out What It Takes
Hydrogen mobility requires the highest-quality components to meet the technology's full potential. Here's what you need to know to develop safe, reliable, and long-term hydrogen transportation solutions. Read More.
Building Safe and Reliable Hydrogen Refueling Stations
Learn how a leading hydrogen refueling station and onboard fuel system manufacturer in China is keeping pace with the rapidly evolving hydrogen transportation market with help from Swagelok. Read More.
The Anatomy of a Hydrogen Fitting
Learn why fittings designed specifically for hydrogen applications can help fuel cell vehicle OEMs and infrastructure developers achieve safer and more reliable fuel systems. Read More.
Need more information, support, or quotation?
Give us a call at 603.8084.1818 or email us.